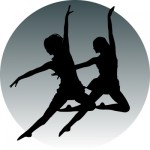 In the words of Franklin D. Roosevelt, "Confidence…thrives on honesty, on honour, on the sacredness of obligations, on faithful protection and on unselfish performance. Without them it cannot live."
Self confidence and self-esteem builds on honouring one-self and the abilities and capabilities of others. Confidence using hypnotherapy at Zen Hypnosis can help whether it's preparing to speak in public, passing a challenging exam or for job interviews.
A sense of dread and apprehension can stem from fears of failure, unworthiness, of wanting to be liked and the desire to impress others. At the other end of the spectrum are feelings of self-assurance: that you've done your best to prepare for the worst and feeling excited at the opportunity to demonstrate your strengths with ease.
With hypnotherapy, we can help you attain true confidence: that feeling that whatever happens on the outside, your core values provide for you a stable platform to perform and thrive at your best. With an inner "knowing" of calm, you believe in your own potential, to achieve the success that you have worked so hard for, the success that you truly deserve.
If you would like a free 30-minute consultation on the effectiveness of hypnotherapy for you, or you would just like further information on hypnotherapy in general, please call the practice on 020 7971 7975 or make an enquiry and we will get back to you.