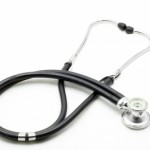 Facing surgery can be a daunting experience for anyone. Hospital and dental staff do their very best and often go out of their way to help their patients feel at ease. If you're an individual that might benefit from additional support, then pre-surgical hypnotherapy might be for you.
Some surgical anxiety may arise from previous experience, from stories that friends or family have described to us or through various media. In some cases our imagination can create very unlikely, but seemingly realistic scenarios that do not help us. In a country where we have some of the best trained professionals, research increasingly suggests that complementing your surgical experience with hypnotherapy can provide a much better and in some cases, faster recovery.
A growing body of research is also uncovering the benefits of using hypnosis as part of a holistic approach. Pre-surgical hypnotherapy is part of a three part suite that is provided at Zen Hypnosis (alongside self-hypnosis for pain control, and post-surgical healing and recovery).
Each surgical experience is unique to an individual, and at Zen Hypnosis we, like you, want the very best of outcomes. We therefore ask individuals interested in this service to contact us as early as possible prior to the date of surgery in order that we can best work with your specific circumstances and towards a successful result.
If you would like further information with regards to hypnotherapy and its application for surgery, please feel free to call 020 7971 7975, or make an enquiry and we will get back to you.