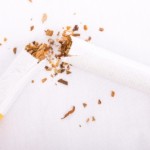 Most people who smoke need to smoke – for the moment, at least.
If you're a smoker, you already know this and the harmful effects too of smoking on your body. You don't need another lecture, though you are keenly aware of how lighting up makes you feel – the feeling of letting smoke trickle down your throat, feeling the cigarette in your fingers and the momentary relaxation that disperses tension.
Smoking is not the glamorous habit it used to be and success rates for hypnotherapy and smoking are astonishingly high. Joining them is straightforward. There are other ways too of channeling the rebel in you, and to join a different club – that of non-smokers.
At Zen Hypnosis, we take pride in our success rate when working with the smoker community, and they in turn too, take pride in calling themselves a non-smoker. If you would like a complimentary 30 minute consultation on the effectiveness of hypnotherapy to free you from your habit, please call 020 7971 7975 or make an enquiry and we will get back to you.