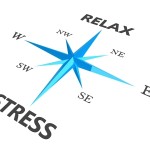 Many cope with stress and anxiety in different ways. It often seems that "pushing through" is the only option with an underlying feeling that "there must be an alternative". Our marvellous bodies can handle stress in a multitude of ways, sometimes at its own expense.
Meditation, yoga and other forms of exercise are very beneficial, yet they can also be a means to expand the capacity of stress that an individual takes on. However, they rarely address the empowerment for one to say "No", when it is healthier to do so. Stress can be a healthy challenge when we feel we can choose to take control of the situation that gives rise to it.
Hypnotherapy for stress and anxiety provides a profound state of relaxed awareness that allows one to engage with the subconscious and view stress from a different perspective. Insights into resolving stressful situations are then much easier. It is a desire for a normal, balanced state of healthy challenge using all the resources available to us, that hypnotherapy at Zen Hypnosis helps instil.
Further information about managing stress can also be found in our April 2014 article on managing stress.
If you would like a free 30 minute consultation on how Hypnotherapy can help you with your levels of stress, then please feel free to call 020 7971 7975 or make an enquiry and we will get back to you.