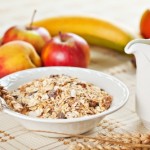 Managing your weight mainly depends on two things:
1. Your eating
2. Your exercise
and more importantly, your feelings towards both.
Many try to reduce weight through dieting. The problem with dieting is that you're often battling with a part of yourself, which can be disheartening if your weight first goes down, but then goes back up. This sequence often results in a feeling of failure, and each subsequent failure reinforces the belief that the next attempt will fail. Therefore, if you want to obtain and maintain a healthy, attractive figure, depriving yourself of the food you want is not the answer.
If your exercise routine includes a run at 6 in the morning, it's dark outside and it's raining, you have a choice: a) Go running, or b) turn over in your warm, comfy bed. Your feelings play a large part in which one of those actions you take.
Through the use of hypnosis we help you to attain a helathy, normal weight and maintain it. Hypnotherapy works with the part of the mind which more easily enables you to feel good whatever you eat and however you choose to exercise – making eating healthily, combined with an exercise routine you enjoy a pleasure, and no longer a chore. That is, to help you behave in ways that help you to feel healthy, happy and fit.
Gastric band hypnotherapy is one option, and there are alternate therapeutic ways that hypnosis can help too. If you would like a free 30-minute consultation on the effectiveness of hypnotherapy for you, or you would just like further information on hypnotherapy in general, please call the practice on 020 7971 7975 or make an enquiry and we will get back to you.