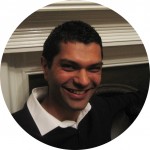 Hypnotherapy at Zen Hypnosis is a practice based in West London that aims to empower each individual to fulfil their potential and achieve their goals.
The practice is run by Bhav, a qualified, professional hypnotherapist who has hundreds of hours of training (including medical hypnosis) and experience in the safe use of hypnosis for therapeutic change. Taught to meditate at the age of 5, he was helped to recognise and explore the power of the subconscious mind, assisting him in a successful career in a demanding, city-based environment.
Deciding to pursue his passion, Bhav furthered his training with Hypnotherapy Training International and is committed to his own personal and professional development that enhances his work as a practitioner.
Bhav takes pride in promoting the natural, healthy development of each clients' unique gifts, where all sessions are tailored to meet mutually agreed goals. Every personalised, therapeutic relationship is built on trust, empathy and respect. At Zen Hypnosis, Bhav eases self-nurturing changes and by partnering with you, helps achieve lasting results in the shortest time possible.
We all work with mental scripts that try to best help cope in today's fast-changing world. Bhav tailors to you tools that work with your goals. Tools to help you make better choices. Tools which lead to more desirable changes that you wish to see in yourself.
If you're serious about making a self-nurturing change, then Bhav is serious about helping you achieve the highest level of success in your daily life. To hear Bhav's voice, download a free 10-minute relaxation mp3:

Relaxing In A Garden (13.7 MiB)
Visit the FAQs page to learn more about hypnotherapy, contact him on 020 7971 7975 or leave a message and he'll get back to you.